Science
clubs

for your little cubs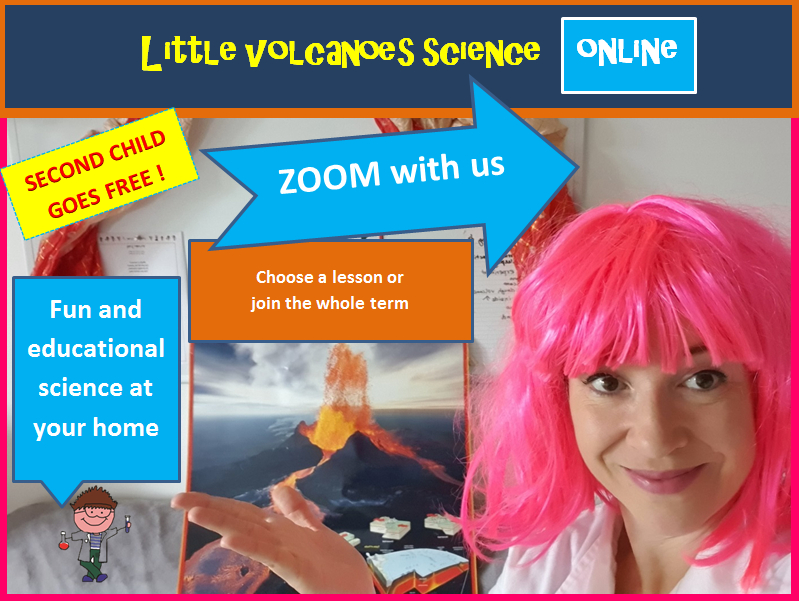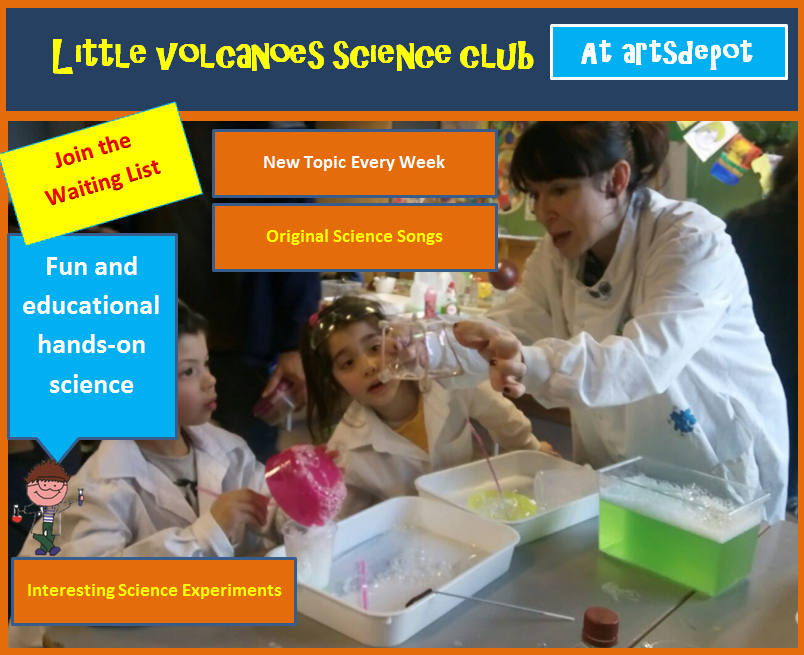 Learning while having fun!
Little Volcanoes Science Clubs are for all little explorers and curious minds aged 2.5 - 9 years who are ready to do something different!

This is a unique hands-on experience led by an experienced Primary / EY / SENCO teacher who has a great passion for science and more than 20 year experience in teaching.

Your little scientists will learn a variety of scientific topics across BIOLOGY, CHEMISTRY, PHYSICS, EARTH SCIENCE, GEOLOGY, ECOLOGY, and ASTRONOMY. They will also learn some interesting facts from GEOGRAPHY AND HISTORY.

Our lessons support the National Curriculum (and beyond) in a fun and interactive way. We love STEM education (STEM stands for Science, Technology, Engineering, and Math), which is a great way of teaching important subjects like they were one. All our lessons are topic-based, with a focus on interdisciplinary learning.

Our lessons are a lot of fun as we also use DRAMA, PRETEND AND SENSORY PLAY, which is so useful especially when your child is shy or has some sensory issues. Little Volcanoes have also created their ORIGINAL SONGS and rhymes to make learning memorable and long-lasting. Each lesson is original with a lot of INTERESTING EXPERIMENTS and sensory HANDS-ON ACTIVITIES for each child combined with drama, puppet-play, and singing. Every week we learn a new topic using all our senses.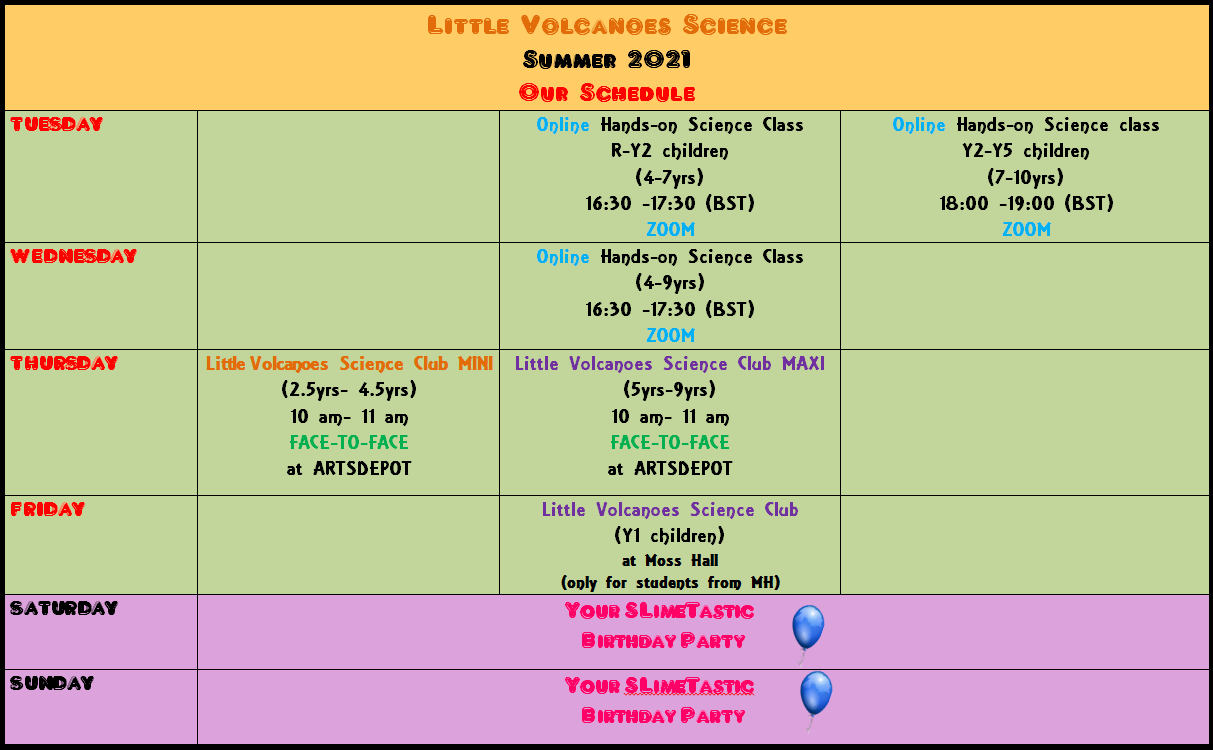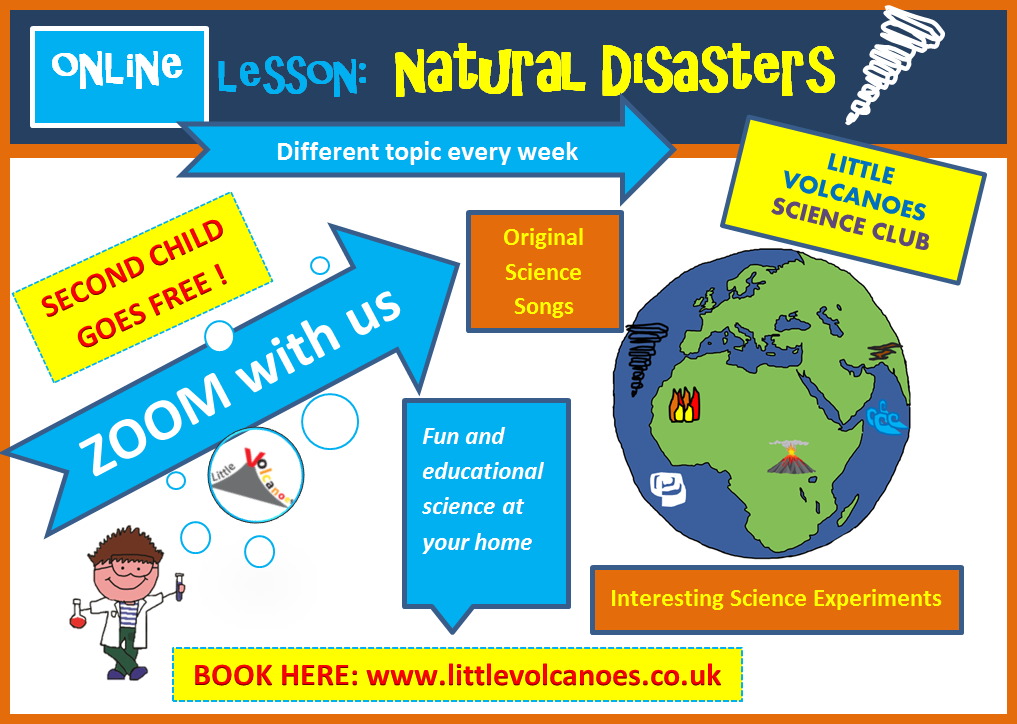 This science class is a must for fun and educational learning for kids! Janka is born to entertain and inspire children and has them engrossed with her energy and abilities to capture their imagination.
Even I get excited to discover new ways to explore science with simple household materials, she introduces a new topic every week and her songs are both utterly adorable and catchy!
Tried the first zoom lesson and her dedication to her passion shone through the screen and my very active three year old sat still and followed her instructions for the entire session.
Highly recommend, this class will birth a love of science and experimenting for both you and your child!
Kiri Skye, London, 2020

Parties

for Your Little Hearties
Fun and Educational Science Parties for Your Hearties!
Little Volcanoes Birthday Parties are:

Educational and Fun
Perfect for 3-8 year old little curious minds
The best hands-on science parties your little scientist can wish for.
Interactive so every child will be fully involved in fun learning they will never forget.
Flexible, You can choose a topic and we will prepare appropriate experiments.
Original and Creative Parties with a Difference!
There will be:

An interesting demonstration of a variety of experiments where the children are invited to be involved as much as possible. Birthday boy/girl could become be an assistant
Hands-on experiments/sensory activities where each child will have their own science equipment to perform 2-4 experiments
Examples of the experiments during the demonstration:

Volcano eruption, Tornado making, Fun Air Blasting Cannon, Rainbow Diffraction glasses, Magic Plasma Ball, Revealing germs on our hands, Bubbles, and many more (depends on a topic)
Examples of the experiments during the hands-on part of the party:

Slime Making, Magic Snow and Potions, Bath bombs and Soap Making, Search for Gem, and more
Examples of our themes:

Dinosaurs and Volcanoes, Volcanoes and Other Nature Disasters, Slimetastic Party, Fairy Tale with a Scientific Twist, Bubbles and Balloons, Magic Potions, Space Adventure, Spy Party


Contact us for more information: contact@liitlevolcanoes.co.uk

Events

for your little scientists